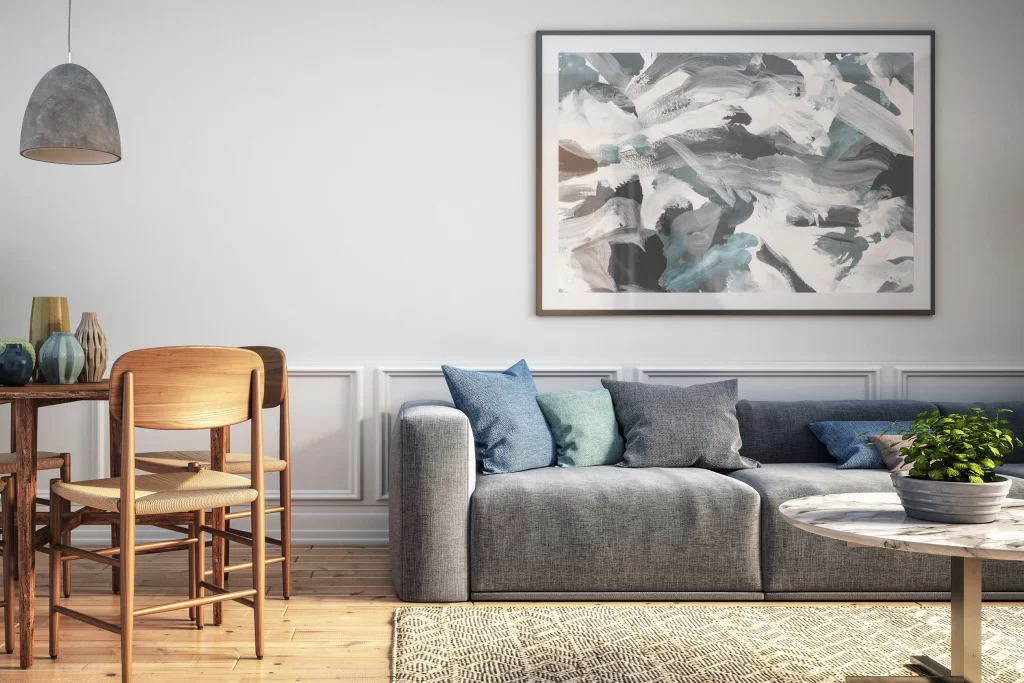 Best DIY Wall Art Projects for a High-End Look on a Budget
A bare wall, in my opinion, is an eyesore. Not to mention how it might detract from the attractiveness of your décor.
You don't want to live in a boring white box, do you? Well, we've got some terrific DIY ideas to help you brighten up your area.
Cherry Paper Blossoms
Paper is currently my favorite, what can I say, craze?
With all of the craft ideas flooding my mind, I'm going insane. And the main element in all of them is paper. This wonderful material may be used to create anything, from vibrant flowers that never wilt to one-of-a-kind paper wall art.
Anything with tissue paper cherry blossoms is a recent invention of mine.
You will require the following materials:
Branches of a tree
Tissue paper (only a few sheets will not suffice. I must have used at least 60 sheets)
A pair of shears
Scotch Tape Fishing Line (optional, as it is totally dependent on how you want to show the branches.)
Instructions:
Step 1: Cut the tissue paper into squares and arrange them in the shape of David's star, also known as a hexagram.
Step 2: Form a light wrinkle in the center, then adjust in the other direction.
Step 3: Twist the squeezed portions together to form a "stem."
Step 4: Apply a little strip of scotch tape to the stem's edge (after all the blooms are secured together, the tape will be barely visible).
Step 5: Wrap the tape over a branch side shoot to secure the flower.
Step 6: Now, repeat the process several times more.
The final result: a beautiful space adorned with charming hung handcrafted blooms.
Geometric Painting
What I particularly like about this project is that you don't have to be a talented painter to execute it; all you have to do is have fun while blending bright colors. With this approach, you will have a plethora of options for creating the ideal color palette.
Instructions:
Step 1:
Create a drawing in Adobe Illustrator based on your taste and preferences, then choose the color combination that makes you happiest.
Step 2:
Then it's over to the local art store to pick up some acrylic paint, canvas, and painters tape.
Step 3:
That's the fun part, where it may take a few hours, but you'll have fun splashing colors here and there.
Make Your Own Porcelain Art Gallery
Why should your valuable China collection languish in your kitchen cabinets?
I recommend going for a thorough vintage gallery wall aesthetic.
Instructions:
Step 1:
Measure the background against the blank wall where you wish to display your plate collection.
Step 2:
Arrange your plates on the floor or other flat surface, using your dimensions as a reference, and move them around until you get the desired configuration.
Here's a helpful hint: Assume you're utilizing plates of various sizes and shapes. It will be preferable if you position the larger pieces at the bottom of the arrangement so that it does not seem too heavy and drab.
Step 3:
Transfer the arrangement to a table using blue painter's tape. It's up to you whether you'll find it simpler to measure the centerpiece's placement and then work backward from there, mapping out the distance between each plate and its size to produce a mock model on the wall.
Step 4:
Because plates do not come with a wire or hanger, you must purchase plate hanging wires and attach them to your plates.
Step 5:
It's time to hang your dishes. Begin by measuring the distance from the top of the plate to the wire that will catch on the hook behind it, then insert a hook into the wall at the same location on the taped outline of the plate.