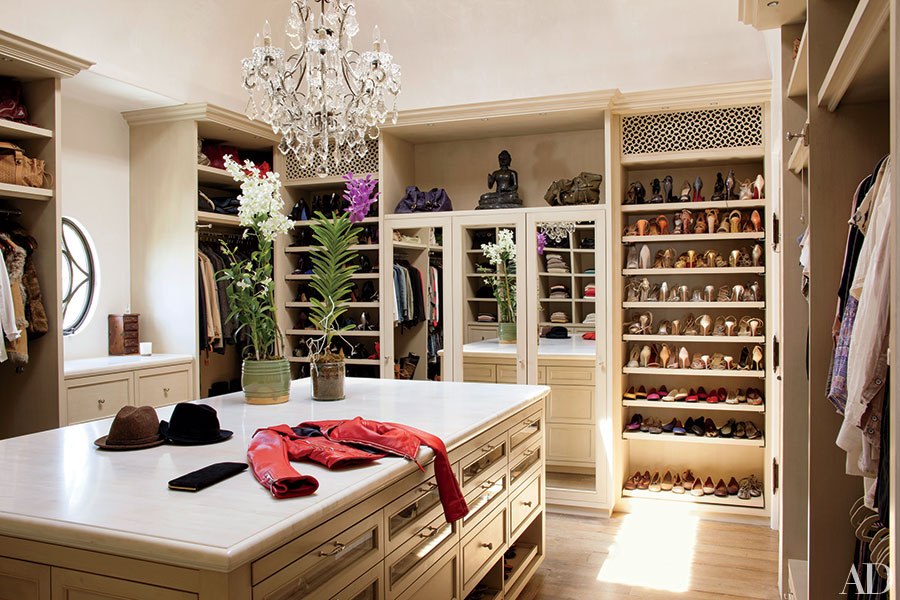 6 Tips to Organize Your Wardrobe Like a Pro
There is a universal feeling that the storage is never enough in all houses, condos, and apartments.
And the older the residence, the more common this seems to be. This is normal, considering the amount of clothing and footwear we own compared to our ancestors! Here are 6 tips to help you maximize storage and better organize your wardrobe.

1) Do a Closet Inventory
Take out all the clothes in your closet and classify them into two piles: clothes to donate and clothes to keep. An item that hasn't been worn for two years should be donated. The exercise can be repeated for each change of season. If you still do not have enough space, store clothing and accessories that are not in season in vacuum bags or storage bins and keep them in the basement. As for the shoes you wear regularly, keep them on shelves and others in storage boxes.
2) Keep Everything in Its Specific Place
We've all see how easily clothes can fit in a suitcase at the start of a trip but how they seem to have " spread out " on our way home. The explanation is simple. In the beginning, everything has been kept in its specific place, which is why all items fit perfectly like pieces of a puzzle. The same rule applies to the organization of the wardrobe. Plan a place for each item, and you'll see how much more room there seems to be for everything else. These storage spaces can be like magazine storage units, lying on their sides and stacked on top of each other.
3) Maximize Space
Don't waste an inch of space by adding storage accessories such as shelves, boxes to keep your jewelry. The storage solutions on the market are incredibly numerous and ingenious. On a clear piece of wall or behind the closet door, hooks' addition will allow you to keep your jewelry, belts, and handbags close at hand.
4) Group Your Clothes by Category.
Compartment is the key to a well-organized closet. Group pants, dresses, skirts and long-sleeved shirts, short-sleeved sweaters, etc. together. This will make it easier to find your clothes on busy mornings. You can then divide each category according to the color. Add separate sections in your drawers to keep your socks, underwear, and accessories. Lastly, place the clothes you use most often in the middle of the closet and the others at the bottom or sides.
5) Use Appropriate Hangers for Each Type of Cloth
If you have dresses or costumes, store them on hangers with padded covers. Jackets fit better on wooden hangers, and plastic ones are good for shirts. Try to avoid wire hangers and remove the plastic covers that come with dry cleaning clothes, as they don't allow the fabric of the clothes to oxygenate and breathe. If you want to cover costumes or clothing, try fabric covers. You can find them in many supermarkets or furniture or decorating stores.
6) Storage Solutions for Shoes
Shoes can be difficult to organize, especially if you love to wear sneakers or high heels. Also, if you live in a climate with multiple seasons, you will probably have several pairs of each type of weather. In any case, there are several storage solutions for wardrobes. Consider hanging your shoes on the back of the door as a storage tip.

Install rails along with the door and nail them in place using "S" hooks to hang the shoes or hang them by their heels. If you have larger pairs of unattractive boots, consider building shelves above the racks to store them while keeping them out of sight.
Do you have any other tips? Please share it with us in the comments below!