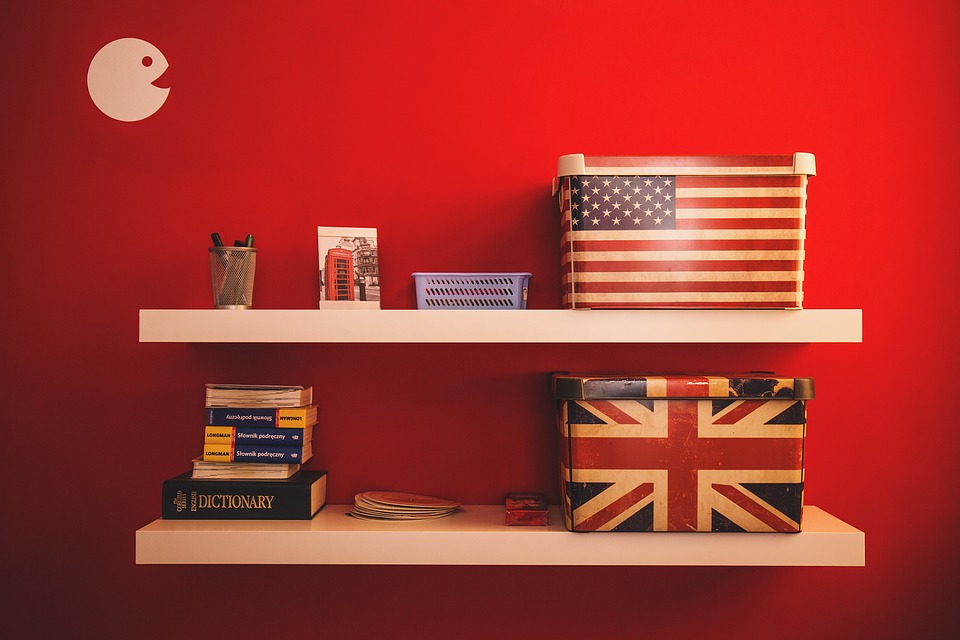 6 Creative Ideas for Your Shelves at Home
Whether for books, storage space, presentation and/or display of decorative pieces or other objects, shelves have become an essential piece of furniture, both for their practical use and for their great decorative power.
In fact, you don't have to search long to find a shelf that suits your needs; sometimes you don't even have to buy it. If you know how to search and are ingenious, you can find objects that allow you to make an original shelf without having to go to the furniture store to buy a standard one. As we've said before, all it takes is a little imagination and space to change the look of the walls in your office, living room, bedroom or any other place where you put an unconventional shelf.
Here, we have gathered 6 tips to set up a shelf, that can inspire you to install beautiful and super useful shelves! Keep reading!
Make a Shelf With Ladders and a Board
Who was going to tell you that two old ladders from a few decades ago, combined with wooden boards, could create a beautiful shelf with a lot of personality. Simply place the two ladders and support the boards on each step to use it. You can then place books, decorative objects or anything else you like.
Create a Custom Shelf Based on Available Space
On many, if not most, occasions when we decide we need a shelf, the first thing we do is go to the furniture store and buy one, without first thinking about the possibilities our space offers us. For example, instead of placing another classic shelf or cabinet between two shelves in a bathroom, you can use this space by placing custom-made wooden planks, and make the most of the space available in the bathroom.
Make or Buy a Custom Shelf
Buying a custom shelf can be a little expensive, but if you have the skill and good tools, you won't need to go to a carpenter to make one and can create it yourself with a few simple wooden boards; a shelf that fits the measurements you need and the decorative environment where you're going to place it. It's all about studying and pondering what you really want and need and getting to work.
Use Industrial Shelving
Another very successful option in some cases is the use of industrial shelving. Yes, you've read that right! Use shelving that is not intended for domestic use. They are much cheaper, and if we know how to combine them well, we can create spaces with a great personality. These industrial shelves are ideal, especially for kitchens.
Suspended or Hanging Shelves
Sometimes, because of the lack of space, it is impossible for us to put even one more piece of furniture, but knowing that this piece of furniture will solve part of the problem that we don't have space for, we have to find a solution. And here is one. Make or buy a hanging shelf. It has the same purpose and doesn't take up any useful space, so it's a highly recommended option for small rooms such as kitchens where a lot of storage space is needed.
Glass Shelves
For a modern, light, and artistic style, one can turn to the floating glass shelves. Since they are made of glass and are transparent, they do not impact the environment at all, and if we place them in a strategic corner, we will enjoy maximum space.
Have you recently install a shelf that was both convenient and stunning? Do you have any useful tips to share? We want to hear from you! So remember to leave your own advice and recommendations in the comments below.