Homemade Mirrors to Beautify Your Home
Did you know that mirrors can be stunning home décor elements? They do not only represent a form of artwork but can also make a room appear more spacious. Today, let me share with you some exciting and unique homemade mirror ideas for your home.
#1. DIY Seashell Mirror
I don't know for you, but I just love the beach. After creating my own seashell wreath, I tried to make a seashell mirror and if you want that beach vibe in your house, why don't you try the same?
Instructions:
Step 1: You can either purchase a simple mirror or use one that you already have. I would also recommend you to choose one with a plain white frame.
Step 2: Now, take out your seashell stash and get to work. You can start by laying some shells on the mirror frame to get an overall view of how you want to approach the gluing process. You can use the larger shells to go to the whole way around the mirror and stick them with hot glue.
Step 3: After the first layer of large shells, attach the smaller shells along the inner ridge. You can opt to go right along with the raised "beading" along the mirror.
Step 4: The same approach can be used on the outer layer and along the ridge. And then you can fill in the gaps and the little corners.
Step 5: Finally, your seashell mirror is ready!
#2. A Decorative Chrysanthemum Mirror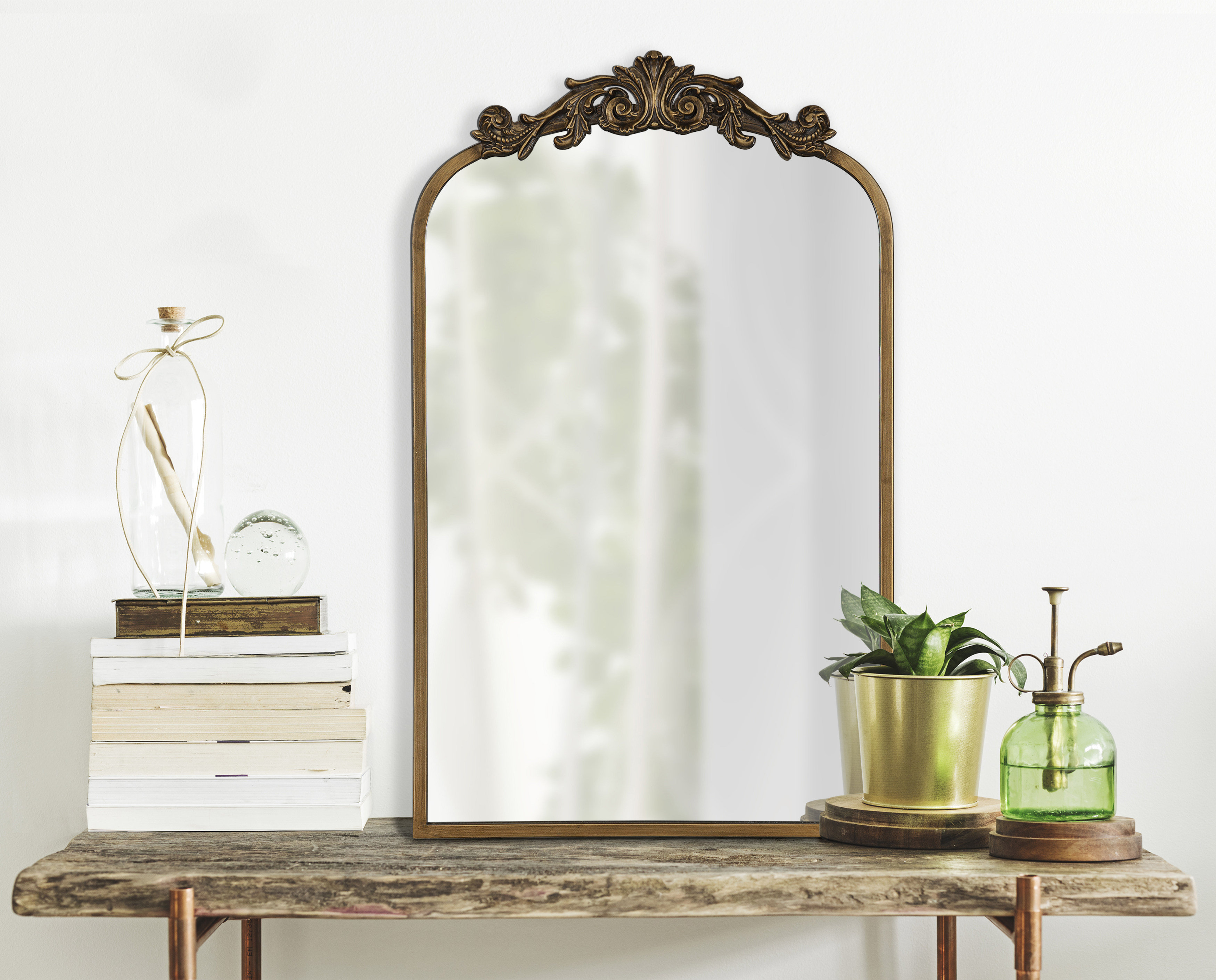 As chrysanthemums are one of my favorite flowers, I got the idea of replicating this look by making a decorative mirror using plastic spoons.
Instructions:
Step 1: The first step includes buying packages of plastic spoons (but make sure you have a total of 288 spoons approximately). Then, cut the handles of all the spoons with a nice pair of scissors.
Step 2: If you are in the mood to craft, then instead of using your power tools such as using the jigsaw to cut out a piece of medium-density fiberboard (MDF) to use as the base for the chrysanthemum mirror, you can simply use two MDF wreath forms such as one 18-inch form and another one of 12-inch form. Then, you can attach them using hot glue and some of the spoons handles that you cut off previously.
Step 3: Flip it over with spoon handles on the bottom and then cover the gap with thick paper using hot glue to stick it.
Step 4: Now, you can start attaching the spoons with hot glue. You can use the holes in the MDF wreath form to space the spoons. You can keep adding and layering the spoons until you reach the final row of spoon "petals", where you can even take a picture.
Step 5: When it comes to the spoons for the inner ring, you need to cut them very carefully and then use sandpaper to ensure that the cut edges were rounded and smooth.
Step 6: Once all the spoons are attached, take it outside and give it several thin coats of primer and then a few coats of paint. You can also repeat the process all over again if you want. Now, for the inner ring, you can use Folk Art acrylic paint. Besides, don't forget to paint the backside of the spoons on the first row as they would be reflected in the mirror.
Step 7: For the next ring, you can mix a little bit of white paint with the acrylic paint and on each subsequent ring, you can use the same amount of acrylic paint but increase the amount of white paint so that each ring of petals would seem gradually lighter.
Step 8: Once the paint has dried, use a hot glue gun to attach a round mirror to the back. You can also attach a loop of jute twine to its back with hot glue so as you can hang the mirror.
Which one do you prefer more? Please share your comments!