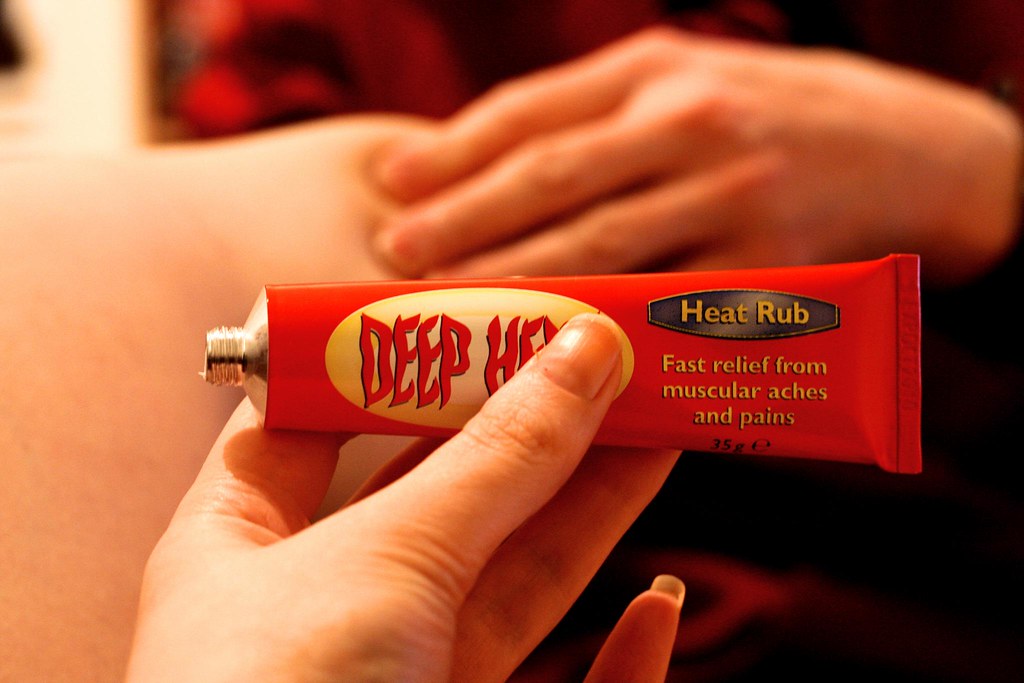 How to Make Heat Rub At Home
 Contents
 – Focus on the ingredients to make a liniment (heat rub)
 – Recipe n° 1: ultra-simple!
 – Recipe n° 2: more sophisticated
Oleo-limestone liniment is an organic and cheap alternative to products for the care of a baby's seat or even to traditional cleansing milk for the face. Partly composed of lime water and vegetable oil, it is used:
 – On absorbent cotton or a washable wipe to clean a baby's seat, replacing cleansing milk. It does not rinse, leaving a protective greasy film on the skin. Entirely organic and containing no allergenic components, this liniment is particularly suitable for young children.
 – On cotton, in replacement of the traditional cleansing milk. It is recommended to pass cotton soaked with floral water or a tonic lotion on the face.
 Nothing is easier than making homemade liniment by following the steps explained in this post.
 Zoom on the ingredients to make an oleo-limestone liniment 
 The oleo-limestone liniment is composed of equal parts of lime water and vegetable oil.
 Lime water
 You can buy lime water in pharmacies. It cleans the skin well, neutralizes the acidity of urine, and helps fight against irritation and redness. However, you should not use it purely; you must mix it with vegetable oil.
 Note: when administered in drinkable form, the same lime water is also used to soothe colic in infants, at a rate of one teaspoon of pure lime water before feeding or bottle-feeding.
 Vegetable oil
 The vegetable oil recommended for making liniment is primarily olive oil, which is the easiest to find and used in the traditional recipe for liniment.
 However, you can refine the recipe by choosing other oils, both with a particular scent and properties.
 – For a baby cleansing milk:
 ◦ Calendula oil or even grapeseed oil, sovereign in case of skin irritations.
 ◦ Apricot kernel oil, softening and moisturizing.
 For cleansing milk for dry skin: argan, avocado or rosehip oil; for normal skin: apricot kernel or jojoba oil; for oily skin: hazelnut oil or neem oil.
 You can find olive, hazelnut and grapeseed oils in supermarkets in the food section. The other oils can be found in organic stores or on the Internet and are more expensive.
 Recipe n° 1: ultra-simple!
 There are two recipes to make liniment: the first one is ultra-simple but does not allow a stable emulsion of the product. Therefore, it is necessary to shake the bottle of liniment well before each use to restore the emulsion.
 – Scald the pump bottle, which will contain the liniment.
 – Pour in the bottle half of lime water and half of the oil.
 – Shake vigorously at each use.
 Recipe n° 2: more sophisticated
 A little more sophisticated, the second recipe allows a stable emulsion of the liniment, comparable to that of liniment bought in the shops.
 – Scald all the utensils: pump bottle, hand whisk, funnel.
 – Make two water baths, each consisting of a small pan placed in a larger pan filled with water.
 – In one of the small pots, pour 50% limewater and in the other 50% vegetable oil.
 – Heat the limewater and the oil in a double boiler (to about 50°C).
 – Pour the limewater into the oil little by little, stirring the mixture constantly with a hand whisk: an emulsion is formed.
 – Continue stirring until the emulsion becomes warm.
 – Allow cooling while continuing to whisk occasionally.
 – Using the funnel, pour the cooled emulsion into the pump bottle.
 Materials needed to make an oleo-limestone liniment 
| | |
| --- | --- |
|  Saucepan | From your kitchen. |
|  Cotton | From $1 |
| Lime water |  About $4 per 500 ml or homemade  |
|  Funnel | Starting at $1 |
|  Pump bottle | About $2 or recovery |
|  Whisk | Starting at $5 |
|  Vegetable oil | About $7 per 50 mL |