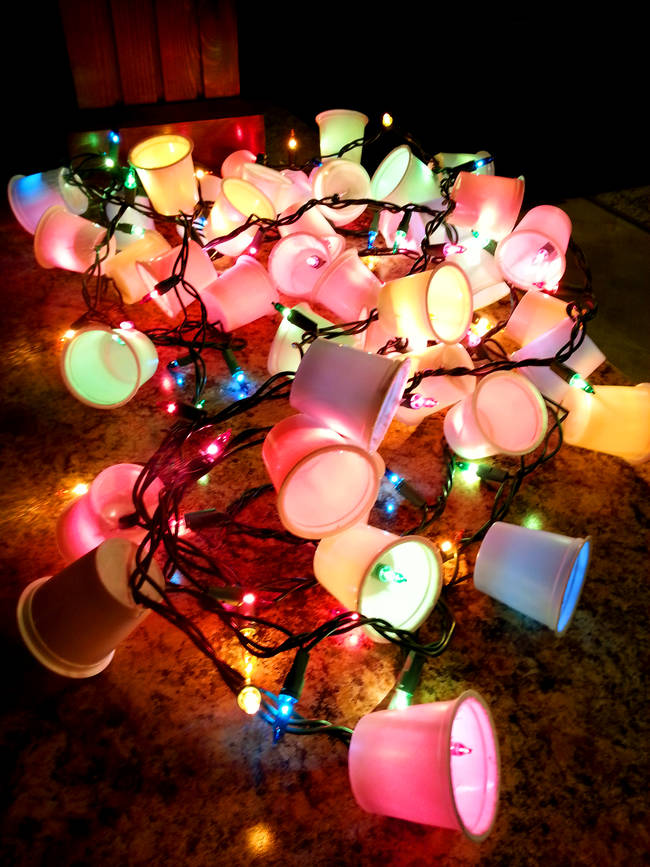 12 Homemade Crafts to Create with Coffee Capsules
How many coffee capsules do you throw away each week? I'm sure there are a lot, just like milk carton caps. However, you can always give them a second life with a bit of creativity. These types of materials can be reused with a little imagination and time at home. There are endless ways to create new objects that are useful or add a special touch to rooms in the house. That's why in today's article, we've put together homemade DIY ideas with coffee capsules: from a mini garden to a wall clock. We hope you like them!
1.A Brooch
We give you a tip to create your own brooch: you can base it on some of the patterns we show you below, or if you prefer, you can create other shapes, for example a bee. Once you've made your design, simply put a safety pin in the back.
2.A Garland of Lights!
What do you think of a garland made of coffee capsules? It can be made in a very simple way. You can place them to decorate the room or around a large mirror. It won't take you long to make this craft!
3.Earrings
Earrings are another cool craft that can be made with coffee pods. Depending on the design you prefer, you can use the whole pod or just the smooth part. They look great!
4.A Wall Clock
This idea is very original and super useful. Depending on how big you want your watch to be, you will need more or less caps. A trick we suggest, if you want them in different colors, is to take balloons, cut them out and cover the outside of the capsule with the large part. Sounds amazing and easy isn't it?
5.A Bowl for Your Coffee Table
You don't have to go crazy to find a pretty bowl for your home! In coffee tables, and even in a side cabinet, you can place one made by yourself. All you need are coffee capsules!
6.Coffee Pod Candle Holder
Another perfect way to recycle coffee pods is to make a candle holder: you can make them in multiple shapes, from a flower to a cup. What do you think of this idea?
7.A Frame for the Mirror
Renew your old mirror with coffee capsules! You can design your own frame in a very simple way using more neutral colors, if you want it to be discreet. Or more metallic, if you prefer the frame to be more striking.
8.A Decorative Panel
The great thing about decorative panels is that you can customize the design however you want and size it to best suit the area you're going to place it. Make a sketch on a wooden board! Then glue the crushed caps until all the holes are filled. And there you have it, ready to go!
9.Shade for Coffee Capsule Lamps
The coffee capsule lamp shade is a very useful decorative option. It could be a great gift for someone who loves DIY decorating!
10.Decorate a Box with the Capsules!
Sometimes the boxes that come with products can be useful for storing things we want to have on hand. However, sometimes they have the brand on the outside. So you can cover it with coffee capsules.
11.Figurines with Coffee Capsules
Craft items don't have to have a specific purpose. Sometimes they can just be a hobby. So we suggest you have fun creating little dolls. Also, because of their small size, you can use them as beads for pendants.
12.Decorative Mini Garden
Another idea to decorate small rooms in the house are the mini gardens. The process of making this craft is very easy. The capsule will have the function of a flowerpot, inside you can introduce a small coffee and a small artificial plant. But you can also use them to germinate small seeds. It's up to you!
So what do you think of our ideas and which one are you going to try soon? Let us know in the comments below.