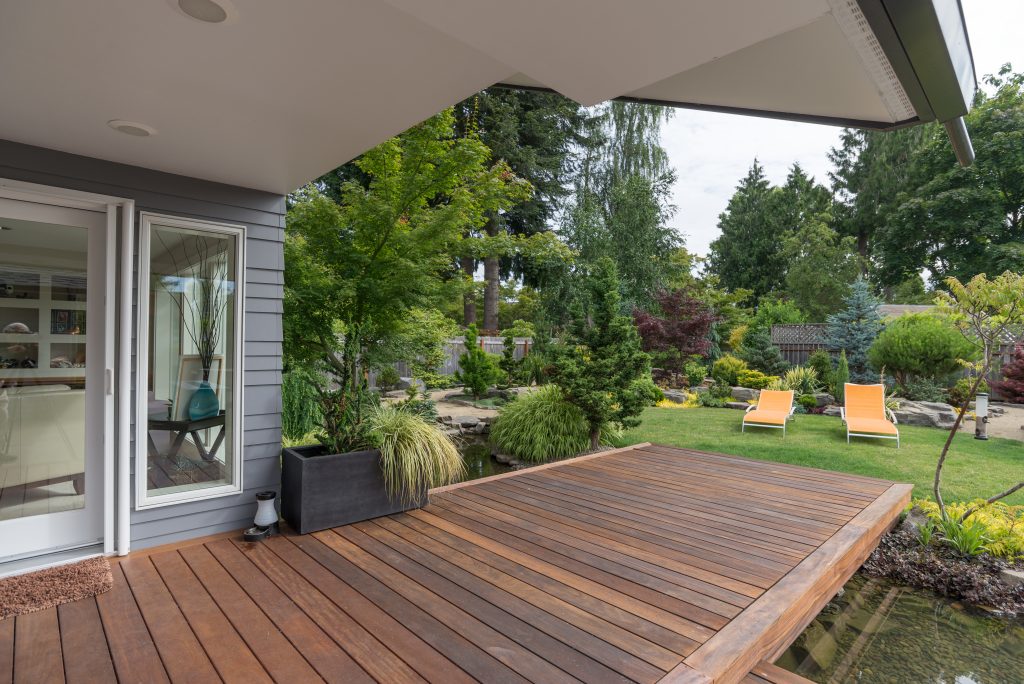 Why You Should Refurbish Your Deck
During the summers, decks serve as the outdoor hot spot where friends and family gather for weekend barbecues, family gatherings, or just to relax under stars. During the winters, decks are frequently neglected unless you're hosting smore roasting sessions out in the cold!
Finding time to refurbish your deck in between these two seasons can be difficult. Luckily, the team at House Logic have created a year-round plan detailing which jobs should be carried out when, such as, sanding and sealing the deck during late spring, and inspecting the ledger during midsummer. By keeping up with maintenance and regularly upgrading your deck, you can create a space that feels new when you need it.
Invest in Providing Regular Maintenance
After you've created the perfect deck, you'll want to keep it at its best and that means providing it with regular maintenance. For wood decks, moisture is your number one enemy. This means your maintenance routine will consist regularly applying waterproofing sealant in order to prevent swelling and warping. There are sealers, stains, and paints manufactured specifically for deck use which will protect not only from moisture damage but also fungus growth, ultra-violet light, and some come with built-in fire retardants.
It is important to remain observant when you have a deck. This means regularly examining your deck: are there any nails peeking through, are boards coming loose, or have you noticed loose treads on the stairs? If any of these are answered with a "yes", your deck is not only at risk of structural damage but could be a serious threat to your guests and pets. By quickly identifying and handling the issues, you will be able to preserve the life of your deck. This can be done by regularly cleaning your deck with a pressure washer, securing loose boards, and getting rid of any objects that may be threatening your deck structure.
Change Up the Deck
But what if you haven't created the perfect deck? Well create a new one, extend the existing one, or invest in a complete makeover. For homeowners looking for an affordable and "pain-free" way to extend their deck, the experts at Timber Tech suggest creating designs that require standard length boards (such as, 6', 8', 10', 12'). This will not only save you money but also help save time, making the construction that much easier. Other ways you can improve the deck include adding built-in benches, implementing lighting, or upgrading entertainment capacity.