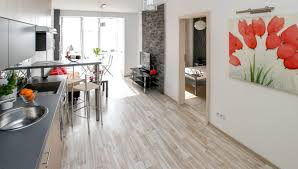 The 8 Most Appealing Parquet
Parquet is an elegant, authentic and durable floor cover allowing for multiple possibilities for trendy decorations. Manufacturers are proposing thousand of models to households but also making it hard to choose which parquet best suit your liking. Let's go through the eight most trendy and stylish parquet.
1. Black or dark parquet
Forsaken since a few years, the dark parquet is making a come back and becoming popular among designers. With its contemporary look, it helps to distinguish your white or bright furniture. The species of wood that are most popular are Wenge, Teak, Amaranth, Bata, Oak among others.
2. White or bright parquet

The light color makes space appear more significant. It provides a kind of chic and elegant aspect, which is one common trend known as the Scandinavian style.
3. Oiled white parquet

By choosing oiled white parquet, the Scandinavian style amateurs can go further in their quest for more white. This trend has become popular since the early 2010's. This parquet has a large blade and is good for adding more light and modernity.
4. The gray parquet
At a time of neutral decoration, gray has become a fashionable color. On top of adding a refined touch, the shades of gray provide a contrast, making it look modern, new, stylish, and not too invasive or difficult for the eyes. The colors of all your household equipment and furniture will easily match the gray.
5. Vintage parquet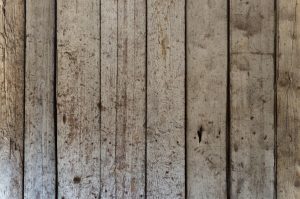 This one is raw, massive and wooden, projecting a kind of worn out look but at the same time elegant. For people who already own a house with an old wooden floor, they will just have to sand and clean the parquet to enhance its raw appearance while leaving the scratches as traces of authenticity.
6. Solid wooden parquet

Solid wooden parquet is more expensive but a good investment in the long run. It can be sanded and refurbished some 10 times. A well maintained solid parquet can last 100 years or more. It has the kind of authenticity and scent that describes its originality. After 15 years, when homeowners realize that they will have to invest more to change a laminated floor, the solid wooden parquet becomes a wise alternative.
7. Wide plank parquet

Wide planks provide a feeling of expanded space with that voguish and modern-day look. The blades are wide (greater than 300mm) and provide a rustic ambiance. Later on, you may choose to recover it with moquette to provide yet another ambiance.

8. Vitrified parquet

Vitrified parquet is not only elegant and refined but is also very practical in terms of longevity. It becomes easier to protect the floor as scratches, bumps, and dust are less visible. The choice of vitrification goes from satin, matte to semi-gloss.