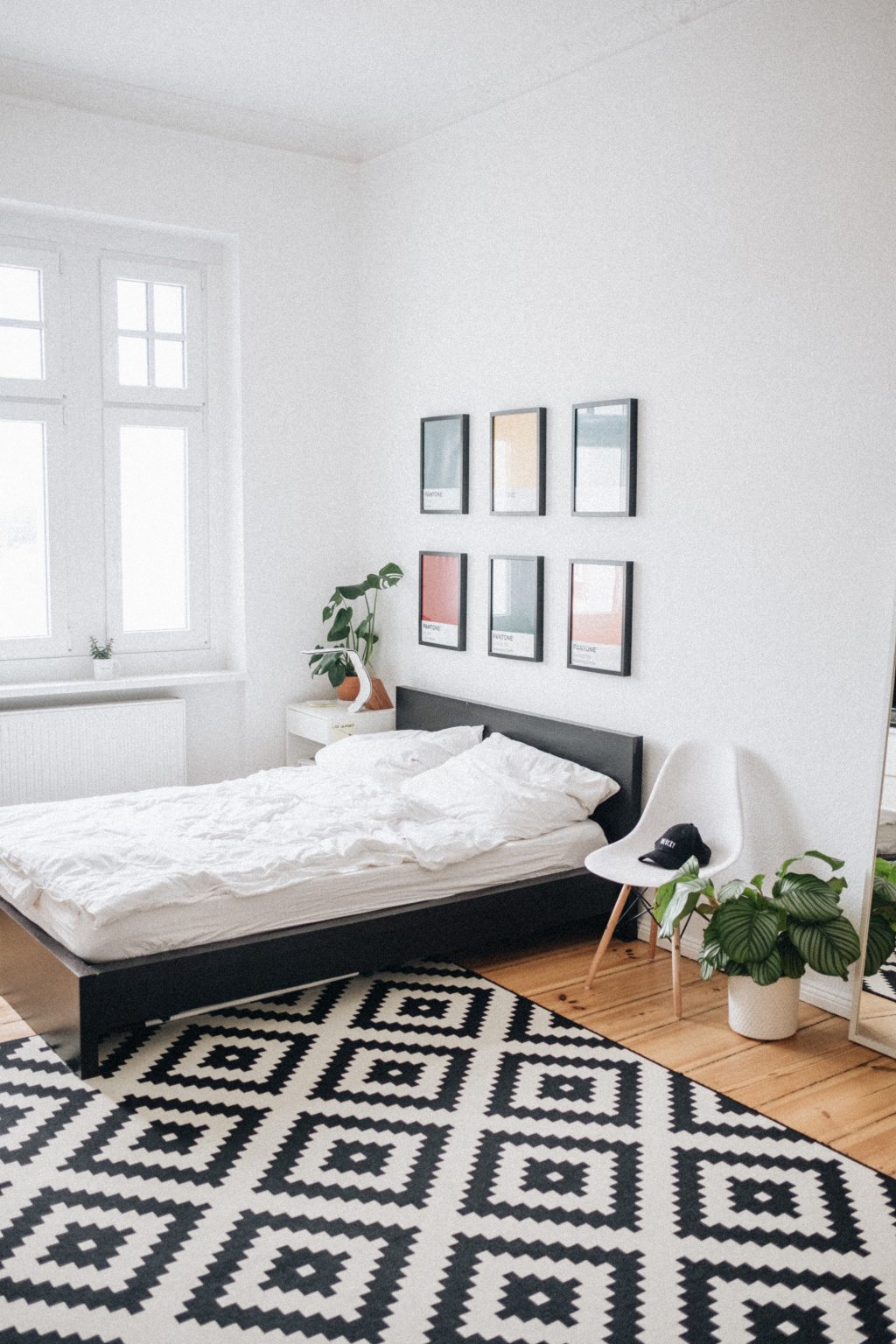 How to Make the Most of Your Small Bedrooms
A small bedroom does not equate crowded, undecorated, and cluttered spaces where no decorating (or breathing) can happen. By making smart use of the space you have available, you can create luxurious rooms with enough space and personality to suit all your decorating needs!
White and brown
When it comes to choosing the color palette that will work with your room, opt for simple colors and block one or two of them together. A good example would be to block white and brown together. You can opt for a simple colored wall and purchase white wooden furniture. This combination straddles both masculine and feminine and can help frame and center your room. Another option would be to go dark. Contrary to popular decorating tradition, darker colors help visually recede the walls and increase the perceived space available.
Save floor space and invest in built-ins
If your bedroom is small the first option you will consider is drastically cutting down the size of all the other furniture items in your room – smaller closets, smaller headboards, and smaller dressers. An easier solution, that will also provide you with enough closet space, would be to invest in built-in furniture. These items can be carefully designed to act as headboards and bedside tables and never compromise on the space you have available.
Match your furniture with your wall color
When it comes to finding furniture that will suit your room perfectly, you'll be hard pressed to find many options that fit perfectly in your small bedroom. An easy hack for those large pieces that you can't imagine living without will be to paint the walls of your room the same color as your furniture, or vice versa. What this helps to do is eliminate the contrast in your room, and create a seamless transition making the room seem less cluttered.
Let the wallpaper to do all the work
Because space is limited, creating an elaborate design may not be the easiest option to achieve. So buy neutral furniture pieces with minimal color and invest in creating a stunning accent wall that concentrates all the decor you'll need! Wallpaper is also relatively cheap, this means your decorating needs are handled for less, and also allows you to redecorate as often as you might want.
Small rooms should never limit your decorative desires, but instead, challenge you to take up new ways of imagining!