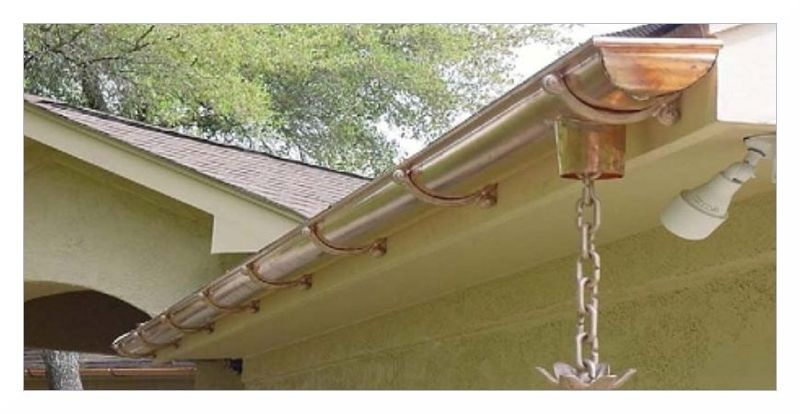 Eco-Friendly Gutters for Your Home
Regardless of the season, installing clean, durable gutters on homes, camps, apartment buildings and even industrial structures can make things a little easier year-round. Although they may seem like a common accessory to any building structure, a good gutters system can help keep water and other debris collected and removed from the perimeter. These devices are an excellent investment, whether you are buying a home or renovating any structure. Homeowners can make a profitable investment by installing gutters around the house and will also have the luxury of choosing how they want the captured rainwater and dirt to flow around and away from the house.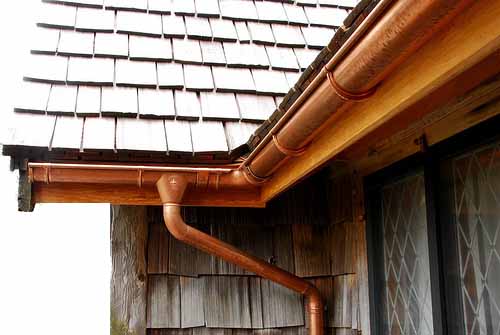 However, both homeowners and tenants will need to ensure that these systems are clean, especially after high winds, storms or other natural events that can bring natural materials to the roof and perimeter of the house. gutters are also useful for those who have a garden. If it is possible to grow a garden next to a shed or greenhouse, installing an gutters system that opens into the garden can channel rainwater to rows of tomatoes, corn, melons, plants and all sorts of other items that people like to grow throughout the year.
Because these gutters provide a vital structural service to businesses that use large warehouses, factories and other structures, gutter systems are often installed to maintain a comfortable walkway and transportation area for automobiles, machinery and employees.
Considering this type of technology for a home or business, the standard of living for those who are busy working or playing is greatly increased. Here are a few reasons why green gutters should be a thing!
1. Environmentally friendly Many customers today want to reduce their carbon footprint and their impact on the planet. Copper is the ideal choice for this, as it is 100% recyclable, and is one of the few metals classified as fully sustainable, as to date only 12% of the world's known reserves have been mined, with most of the copper mined still in use today.
2. Perfect for rainwater harvesting Water conservation is also becoming increasingly popular. Copper acts as an algicide and fungicide, minimizing growths such as mosses and lichens, keeping gutters clear and making them ideal for water collection. Copper also slightly disinfects the water, which is ideal for watering plants because it is pH balanced and does not contain chemicals such as chlorine.
3. Natural Copper is an all-natural material found in plants, animals and humans and is essential to them. Unlike other materials such as lead, copper is not toxic and does not accumulate in the body.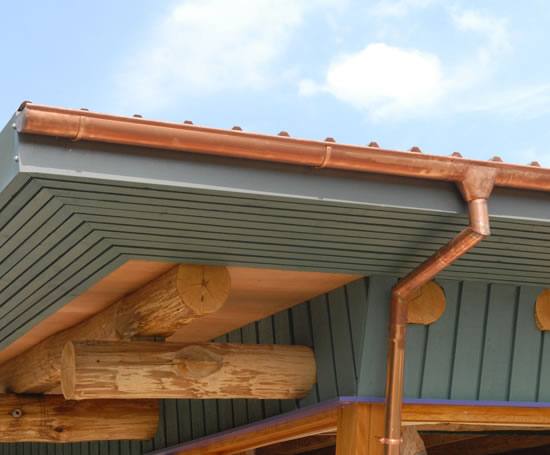 4. Easy to install Copper gutters can be installed by any skilled craftsman or handyman without the need for specialized tools. Gutter profiles are assembled quickly and with minimal effort, using only silicone sealant, which has a minimum 25-year life span, and copper pop rivets.
5. Long service life Copper used for gutters has a life expectancy of at least 100 years, and if this is longer than the life of the building to which it is attached, it can be disassembled and recycled again and again.
6. Durability When copper is exposed to the elements, it protects itself by developing a green patina over time, ensuring durability and corrosion resistance in virtually any atmosphere. Unlike other materials, copper does not suffer from corrosion underneath.
7. Low maintenance Copper requires no decorating, no cleaning, and virtually no maintenance other than removing debris that can fall into the gutters.
8. Cost-effective Over the life cycle of a building, copper is generally one of the most competitive building materials.
9. Health and Safety With growing awareness of environmental Issues and increasing concern for the health and safety of those who build and maintain buildings, copper is more than ever the most cost-effective and adaptable roofing and gutters material of the future.
ABC Seamless Rain Gutters is your local gutters specialist. As a family-owned business, it understands its customers' needs when it comes to the installation, repair or maintenance of gutters.