Smart and Easy Cleaning Tips for Your Home
It's no secret that we all want a clean house, but hate cleaning. You put in all that effort, but in no time it's back to the mess and chaos it was. The key is to organize and declutter – it will not only make your rooms easier to clean, but your home will feel like a sanctuary you can relax in, as it should be.
Cleaning the house can be one of the most boring chores you have to do. It can also be time-consuming. It is a good idea to listen to music or hum music when you are cleaning the house. This way you will feel happier and relaxed. You can also keep your boredom at bay.
Here are a few smart tips for keeping your home clean.
– Create routines that fit your lifestyle
Routines are definitely a big part of cleaning and organizing your home thoroughly every day. Determine your priorities and create a program that really works to meet your needs. No one likes a dirty kitchen, so set up a schedule that ensures you don't have to clean up too many dirty dishes. But be careful… don't create too many routines and instead choose only the essentials – you may have trouble keeping up with them if you take on too many!
– Hang up your clothes properly
The moment you change to your night clothes, hold up your clean dresses and put them in the closet, or if the clothes are dirty put them in the laundry basket immediately. This hardly takes any time at all, and it means you get up every morning in a nice, tidy space.
– Washing the dishes right away
It makes sense when you think about it…. few dishes are better than many dishes that need to be cleaned later. If you let plates pile up, washing dishes becomes a time-consuming and tiring task. So, to avoid the dishes taking too long, always wash them right away.
– Have a good system in place.
You can make different systems or habits to ensure that your house stays clean. You can try to put away or clean some trash after every half hour of relaxation. This is a great technique to clean your living space without much effort. For example, if you are reading a book, get up after every half hour and clean the room you are in for 5 minutes. It is a proven formula for keeping the home clean.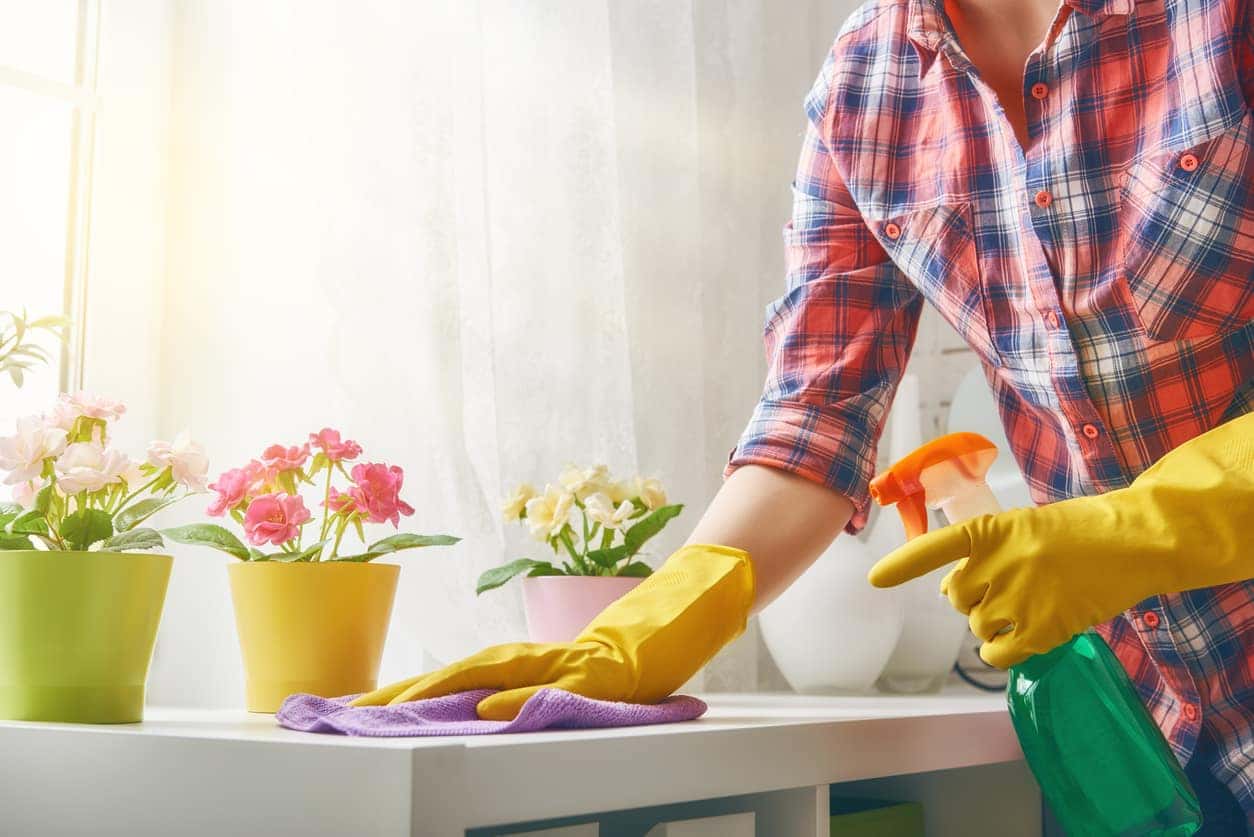 – Do laundry every day
Try to put your dirty clothes in the washing machine every morning before you leave for the office, or when you come home from work. Even if you're busy, if you can find some time each day to clean the clothes, that's a better option than spending your entire weekend or vacation doing laundry.
– Vacuuming the Carpets
Cleaning carpets on a regular basis keeps your home looking clean and tidy. Carpets can become a magnet for dirt, dust and harmful bacteria and can make you and your family members sick. Regular carpet cleaning can help you avoid this problem, so grab your vacuum at least three times a week to clean your carpet. You can use the services of carpet cleaners to clean your living quarters.
– Wipe down the kitchen immediately
After you finish cooking, wipe down the countertop immediately. This will prevent stains from drying and becoming permanent. It takes less than a minute, but if you let the stains become permanent, it takes a lot of time to remove them.
– Create a place to mess
It's not easy to keep your home spotless 24/7, so you can create a place in your home meant for messes! You can have a separate room for this or create a corner. In this spot, you can live freely without ruining the beauty and cleanliness of the rest of the house.