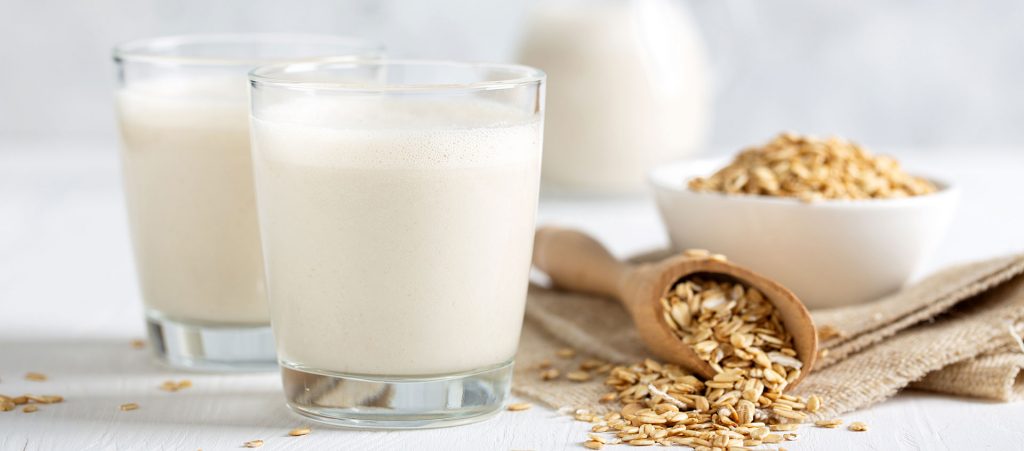 How to Make Your Own Oat Milk at Home
We call this food oat milk for practical purposes, but the reality is that it is not milk but only a vegetable drink derived from oats.
For every 100 ml, it provides little more carbohydrates than cow's milk or milk of animal origin, but half the protein and almost no fat, making it a very low-calorie option.
In the market, we find many options: those that do not have added sugars or additives the best alternatives, and of course, those with the highest proportion of oats.
Oat milk is also a source of minerals such as potassium and magnesium, and calcium lesser extent, but provides lipid-lowering substances such as beta-glucans that could benefit health as says a study published in Annals of Nutrition & Metabolism.
Although it is becoming easier to find a wide variety of vegetable milks in any supermarket, what is still difficult is finding brands that do not contain sugars or specific ingredients that we may not want in our diet.
If we add to that the fact that making them at home is very easy and is cheaper than buying them ready-made, we no longer have an excuse not to drink the type of milk that suits us best. So, some time ago, we saw how to make coconut milk, more recently, we saw how to make homemade almond milk, and today we will explain how to make oat milk, these three, together with soy and rice the vegetable milks that are more consumed. You can make oat milk at home, and it's super easy. It's delicious, super cheap to make, and it's a boom right now in the vegan food world.
What Are the Benefits of Oatmeal?
• Oats is one of the noblest grains that exist. It has fibre, antioxidants and gives us all the energy in the world to start the day right.
Also, with the oat flakes, you can make:
• Flour for making cakes or muffins,
• For breakfast, you can soak it overnight, and you have a perfect breakfast or make yourself a breakfast of oatmeal with almond milk
• Granola make granola on the stovetop or granola in the oven
And the benefits of oat milk are the same as flakes help constipation, helps the heart be healthy and much more. The best thing about this vegetable milk is that it tastes delicious if you drink it in your coffee, tea or if you have a glass of homemade vegetable milk and accompany it with cookies or banana bread in the afternoon or for breakfast.
Steps to Make Oat Milk:
1. Put the oat flakes in the blender.
2. Decide if it has any sweetener or spices.
3. Blend in a high-speed blender and strain through a bag to make non-dairy milk.
4. Enjoy cold or with coffee or tea.
Tips, Tricks & Other Recipes:
• If you doubt how oat milk tastes, don't worry. If you like oatmeal with milk, you will like it.
• The best part is that it is as easy as preparing oatmeal. Really, it's just two ingredients, water, and oatmeal.
• Do not soak the flakes; this makes the milk slimy.
• It's best if you use a high-powered blender. And do not fight it for more than 40 seconds. If you blend it a lot, it can also be slimy.
• You can use whole oatmeal or instant oatmeal. Although I always buy regular oatmeal, not instant.
• To strain the milk, use an old T-shirt or kitchen towel or a bag to prepare non-dairy nut milk.
• Here are other oatmeal recipes: granola, oatmeal muffins, oatmeal for the next day with chia, oatmeal pancakes, and apple.
• These oatmeal pancakes in the blender are one of my favorites.
Have you ever tried making your own oat milk? Let us know how it went in the comments below.