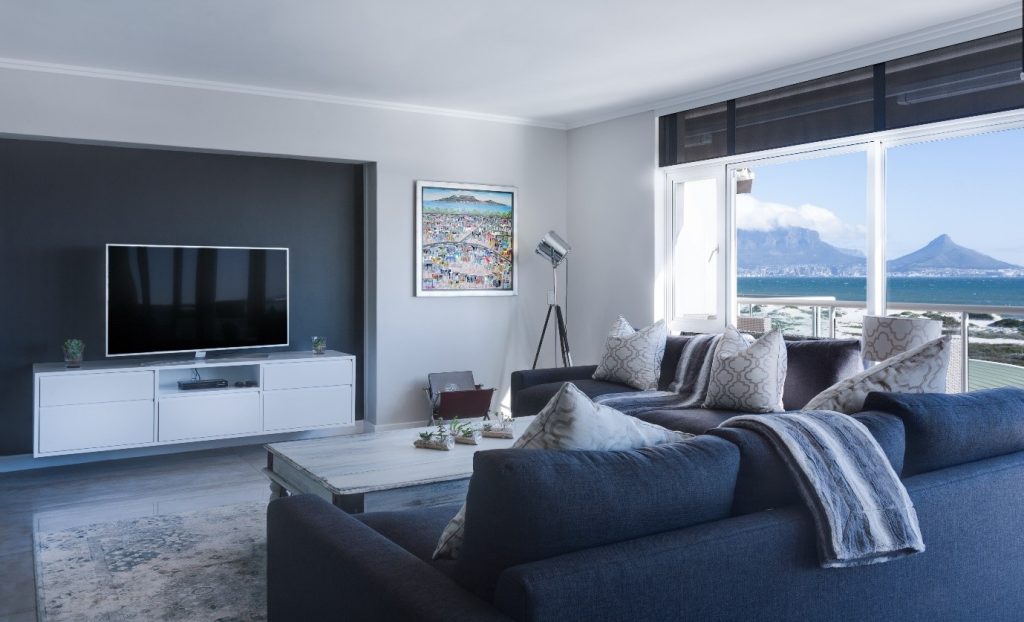 Top 6 Ideas to Ensure You Have a Stress-Free Home
It's not just about aesthetics, decoration or good energy… A clean, organized and stress-free home has multiple benefits for physical and mental health, including keeping allergies at bay, contributing to good rest and improving mood, among others.
Does your home generate some sense of anxiety? Instead of feeling calm in your room, do you tend to stress? Considering the importance of these spaces; your home is where you dedicate yourself to rest, study, spend time with your family, weave new dreams, so want to know how to make the most of your home? Keep reading as in the article below, we share some of the best decorating ideas to have a stress-free home.
1.Leave Open Spaces
When you decorate, are you looking to fill every corner? Don't. To achieve a stress-free home, it's important to leave open spaces, which give you the opportunity to move around comfortably and not saturate your eyes. To do this, it is important to organize cleaning and purification days to eliminate anything you don't use or that is not in good condition. "When we downsize what we own and essentially "detox" our home, it also has a detoxifying effect on our bodies," says Marie Kondo, author of "The Magic of Tidying Up."
2.Let the Plants Live
If you like plants, you should know that in addition to decorating any place, they also help you have a healthier home, because they purify the air, absorb bad odors, and boost your morale. For example, Valerian, chamomile, lavender and aloe vera are great for reducing stress and anxiety.
3.Opt for Soothing Colors
Choosing the color scheme you use in your bedroom goes beyond a purely aesthetic decision, as colors directly influence your mood.
Besides, the right use of color is essential to awaken pleasant, relaxing and positive feelings. There are many colors called anti-stressors. The colors of the cold range are relaxing and those of the warm range are less. The pastel range of pink, blue, green and soft yellow can be used in any space.
4.Aromatherapy for a Stress-Free Home
Have you heard of aromatherapy and its many benefits? The use of essential oils extracted from plants helps relieve anxiety and depression, improve sleep and quality of life. How to apply it at home? With diffusers of essences such as lavender, bergamot, roses or those that give you a feeling of well-being and are very easy to find on the market today.
5.Adopt a Minimalist Style
Is less more? Yes, especially when it comes to having a healthier, stress-free home. A good idea is to go for minimalism, which refers to the use of minimal and basic elements. This doesn't mean you have to empty your entire house, but it does mean you have to be thorough in choosing the items that are part of your home. The more you have, the more time it will take to pick up and leave the house in order and therefore the more stressed you will be.
6.Organization – The Golden Maxim for a House Without Stress
One of the keys to a stress-free home is, without a doubt, organization. No matter if you are trying to have a modern home or one with "glam" touches, if you don't define an organizational routine, it will be very difficult to make your shelter a stress-free sanctuary. Any tips? Opt for furniture with storage space and use boxes or baskets to keep everything organized and in its place. Try to get into the habit of putting things away as soon as you use them, and not accumulating items you don't need.
Here you are! With those ideas, you should be able to easily have a stress-free home. Do you have any other decoration/organizational tips to keep anxiety and stress away from your house? We would love to read them so leave a comment below.