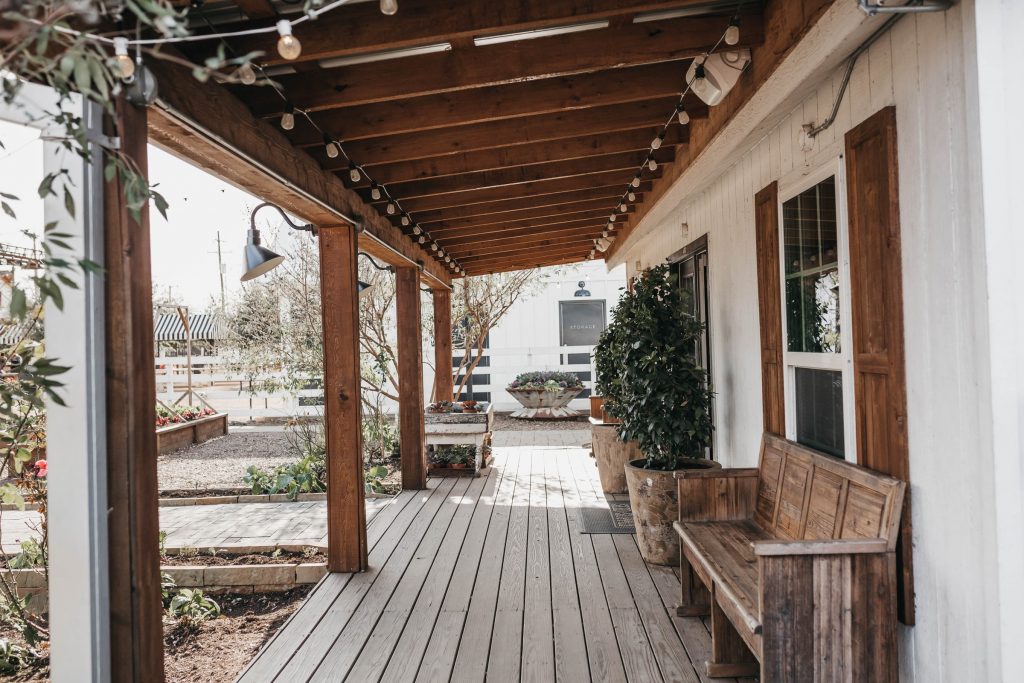 Wooden Deck: How To Protect It Durably?
To enjoy a beautiful wood deck all year round, ensure it is regularly maintained. So start beautifying your deck to give it a facelift. In this guide, you'll find the right steps to take to protect your wood deck for the long term.
Choose a specific product
.
There are many products available to treat wood:
Oil: this product is particularly intended for treating wooden furniture. Apply it to the chairs and tables installed on your deck to give them an aesthetic and protective finish.
Woodstain: This film-forming product provides a surface layer to protect exterior woodwork and deck boards. However, the stain does not tolerate stagnant water, which will make renovation and maintenance of the deck more difficult.
Varnish: This is also a film-forming product with similar characteristics to stain.
Water repellent and surface preparation cleaner are reserved for composite wood decks.
Wood saturator is the most famous maintenance product for protecting outdoor wood floors. It can be applied to softwoods, exotic woods, heat-treated, or autoclaved woods. Unlike other maintenance and protection products for wood, the saturator is water and weather-resistant. This makes it the best solution for outdoor wood decks that are likely to get wet during rainy seasons. The wood to be worked must be clean and dry before application.
Prepare and clean the deck boards
.
As you can see, the best product to treat and protect the wood of your deck is the wood saturator. You can easily find it in home improvement stores or online. Once you have obtained it, proceed with the preparation and cleaning of the surface to be worked on to facilitate the deep impregnation of the wood by the saturator. Sweep or vacuum the floor. Apply soap, then brush with a broom. Wait for 5 to 10 minutes before rinsing with water. For thorough cleaning, use a pressure washer or a garden hose. Repeat the operation until the most stubborn stains are no longer visible.
Apply the appropriate treatment and the wood saturator
Once the support is dry and clean, apply treatments against wood-eating pests and fungal attacks. For this, choose odorless products. Then take the jar of wood saturator. Shake it and mix the contents well with a spatula. Using a brush, apply the saturator in one to three coats, depending on the grain of the wood. Allow 15 to 30 minutes between coats. To finish, remove any excess thickness by wiping with a lint-free cloth.
Tips: Entrust the task to a professional for an aesthetic and satisfactory result. This will make you more efficient and save time doing other things. Also, choose the right time, so your effort is not in vain.
Waterproofing your wood deck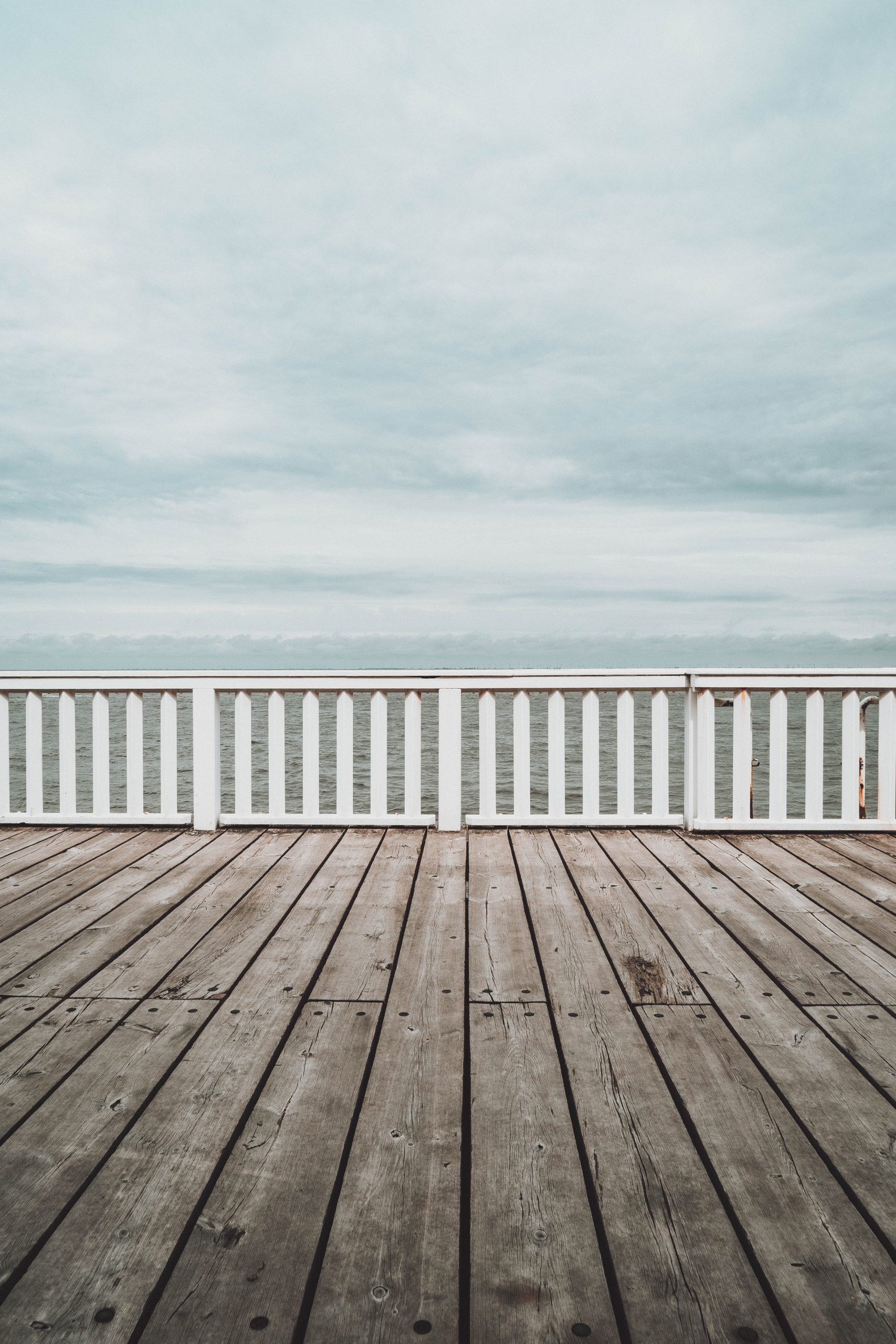 Applying a waterproofing coating such as calandrite or bitumen roll to waterproof your wood deck. Then create a double wood deck structure on the studs. To achieve this, place the bitumen strip on the joists. This material will help protect your wood deck from water infiltration, rainfall, and the like. When the work is finished, install the new wood boards.
Cleaning your deck after winter
During the wet seasons (fall and winter), an accumulation of water can lead to the development of unsightly moss, fungus, and even mold. In addition to being unsightly, these can damage the wood and cause it to rot. To avoid this, thorough deck cleaning is necessary after the winter. Don't use chemicals, but opt for high-pressure cleaning or a brush.
Maintain your deck regularly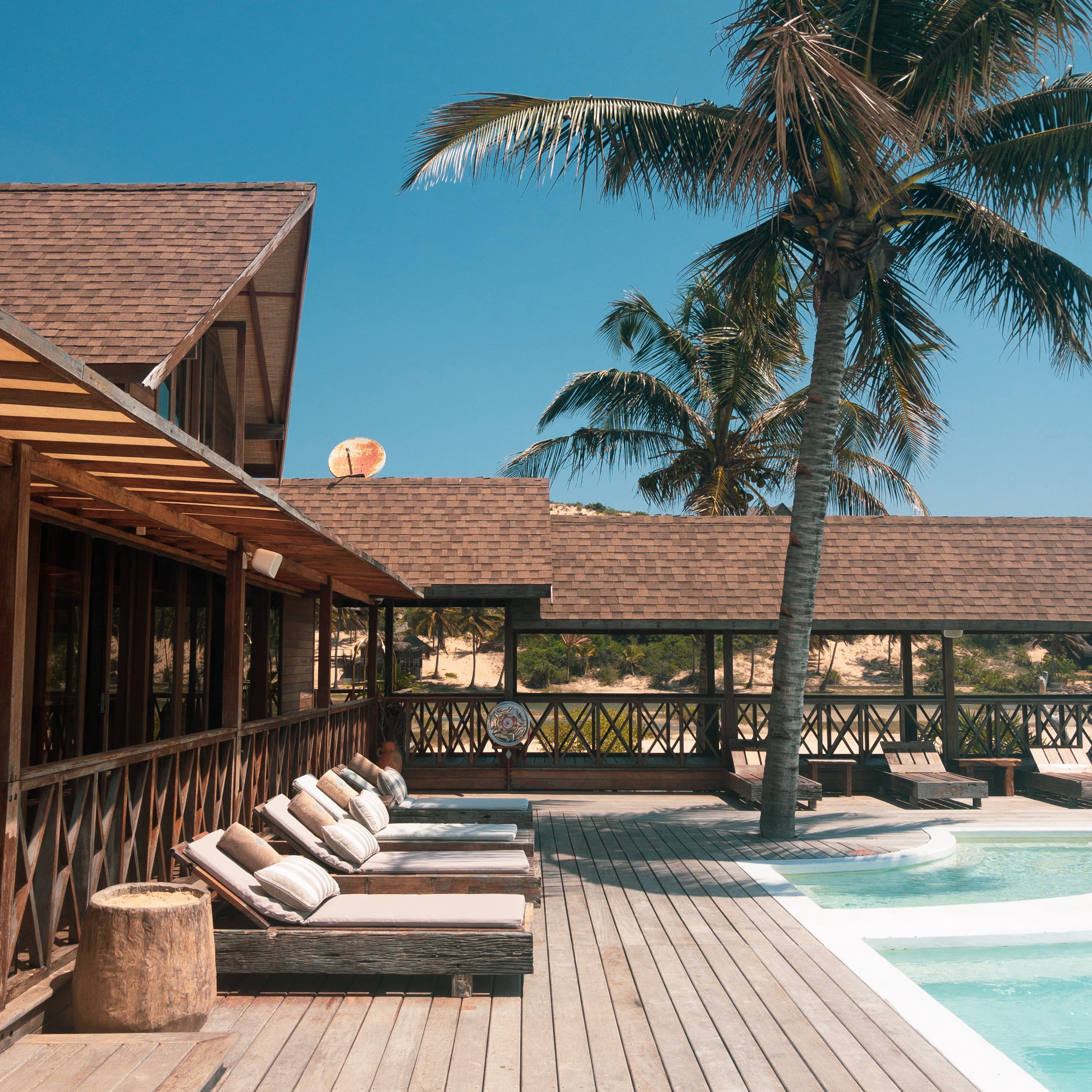 While thorough cleaning of your wood deck is necessary after winter, this does not prevent regular deck maintenance throughout the year. Regularly monitor the condition of the wood to be able to act in time in case of minor damage. In case of a storm, remember to clear the debris from your deck. In addition, in case of snow, it is strongly advised to remove snow from your deck because the wood can suffer if it is exposed to humidity and cold for too long.
Sound off in the comments section below and tell us what you want to read next and if you want to read more about wooden deck.