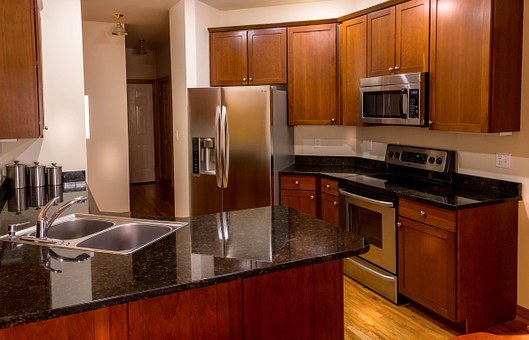 Cleaning Solutions for Different Types of Kitchen Countertops
There's a variety of kitchen countertops that are available today: marble, granite, wood, soapstone, and more. While each has their own uniqueness, they require different cleaning and maintaining. Your countertop adds character to your kitchen, and you need to ensure it is always clean and shiny. Below are some cleaning solutions for different types of kitchen countertops.
Wood Countertops
What you'll need: warm water, white vinegar, spatula, microfiber cloths, lemon, salt
You may mix the different components and clean your wood countertops every day. Using a spatula, you can scrape any food residue off the countertop and spray the solution. The lemon juice is highly effective against stains, and the solution helps to seal as well!
Marble/Granite Countertops
What you'll need: water, dish soap, microfiber cloths, baking soda, hydrogen peroxide, plastic wrap, tape
Shake all of these elements together, let it rest overnight, and use it on your granite or marble countertops. You'll get a shiny and clean finish. Baking soda and hydrogen peroxide are most effective against stains. Although granite is highly durable, you'll still need to take care of it and wash it with the effective solution for a perfect end result.
Quartz/Engineered Stone Countertops
What you'll need: dish soap, water, surface cleaner, microfiber cloths, sponge
These countertops are very attractive but need continual cleaning. You can use soap and water to clean the countertop but glass cleaner is the best cure against stains.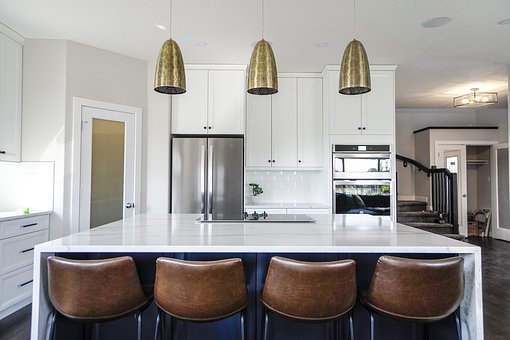 Stainless Steel Countertops
What you'll need: water, dish soap, microfiber cloths, stainless steel cleaner, baking soda, stainless steel polish, lemon oil
Stainless steel countertops are usually the easiest to clean but they're highly prone to scratches. Despite its name, stainless steel can still get stains, and in order to get rid of this, just mix a paste of dish soap and baking soda and wipe it off.
Soapstone Countertops
What you'll need: multipurpose cleaner, microfiber cloths, mineral oil, fine-grit sandpaper
Soapstone is non-porous and highly resistant to stains and scratches. You may clean it with any multipurpose cleaner or sandpaper. Mineral oil can be applied after sanding to ensure a smooth finish.
Laminate Countertops
What you'll need: mild household cleaner, water, microfiber cloths, baking soda
Use a damp soft cloth and a mild household cleaner to clean the laminate countertop. Don't put any acid or alkaline on the material as it can damage it. For removing stains, add water and baking soda, and let it rest for 5 minutes. That should do wonders.
And if you're still not convinced with these solutions, click here to check out other countertop cleaning DIY solutions!