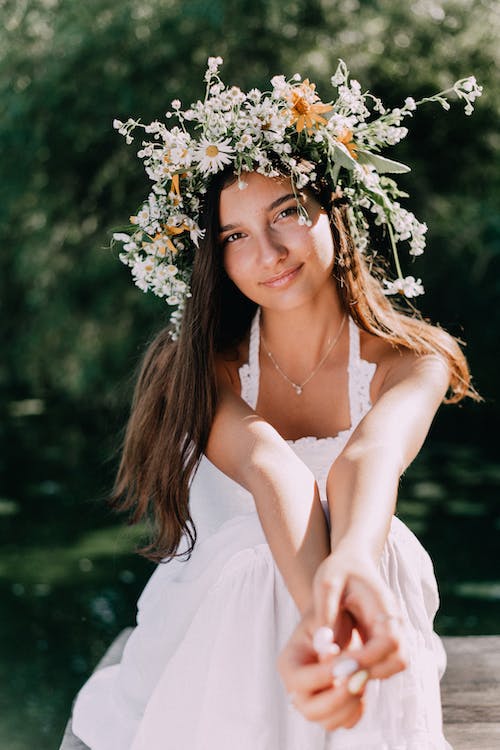 How to Make a Flower Crown
Summary
    – Step 1: Measure your head size
    – Step 2: Make the ivy frame for the wreath
    – Step 3: Choose the flowers for your wreath
    – Step 4: Insert the flowers into the crown
Flower crowns and flower headbands are all the rage. Here is a simple method to DIY a flower crown with very little material that will be fleeting but romantic! You will use the same technique with artificial flowers if you want this head accessory to last longer. For your best friend's wedding or another special occasion, you decided to wear a fresh flower crown…
1. Measure your head size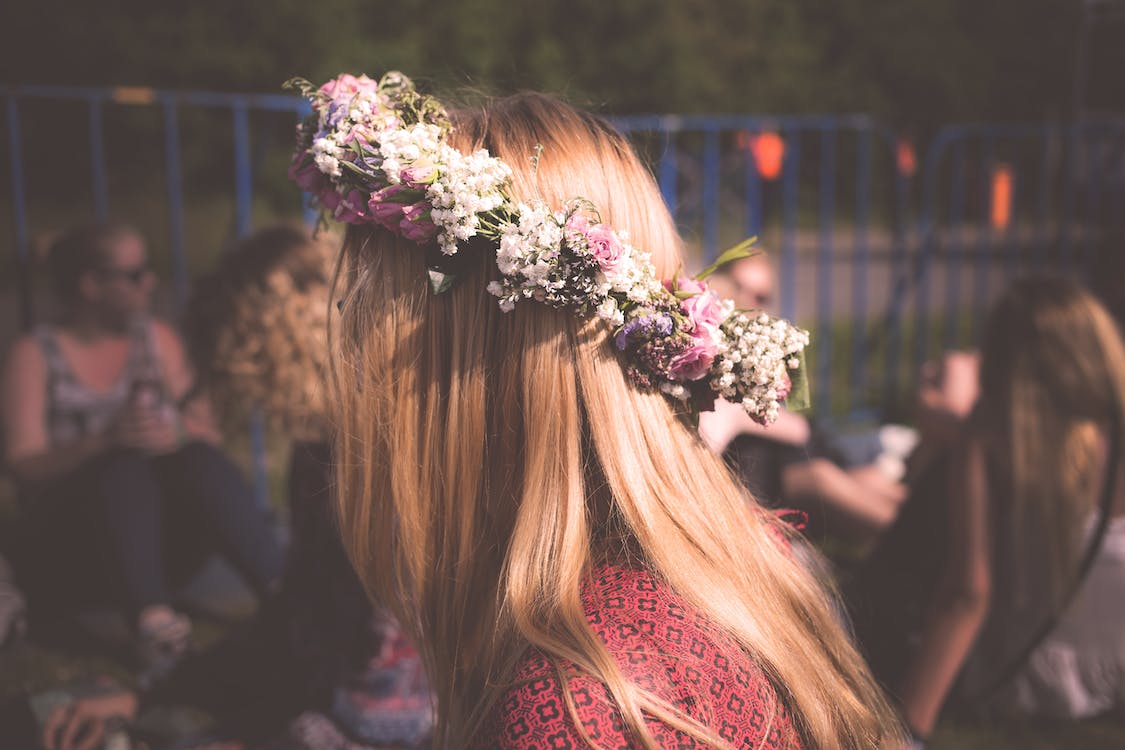 First of all, measure your head size with a string.
    – Apply the string around your head exactly where you want your crown to be: for example, falling slightly on the forehead.
    – Measure the string.
Note: if you don't have a string, measure directly with a tape measure; it's easier to put the string exactly where you want it than a tape measure.
2. Make the wreath's ivy frame
Once you have the correct dimensions, you can make the ivy frame.
    – Select 3 branches of ivy and, using a pair of pruning shears, cut them 12 cm longer than the final measurement of your wreath.
    – Tie the 3 branches together at one end with a thin wire, preferably green.
    – Braid the 3 branches along their entire length.
    – Form a wreath to the desired size.
    – Then close it with wire, twisting it well so that the crown is strong.
    – Cut off the excess length of the branches, keeping 3 cm.
    – Thin out this 3 cm of the stem so you can slide it into the wreath.
Optional: to strengthen the wreath, you can bind it in places with a small piece of wire.
3. Choose the flowers for your wreath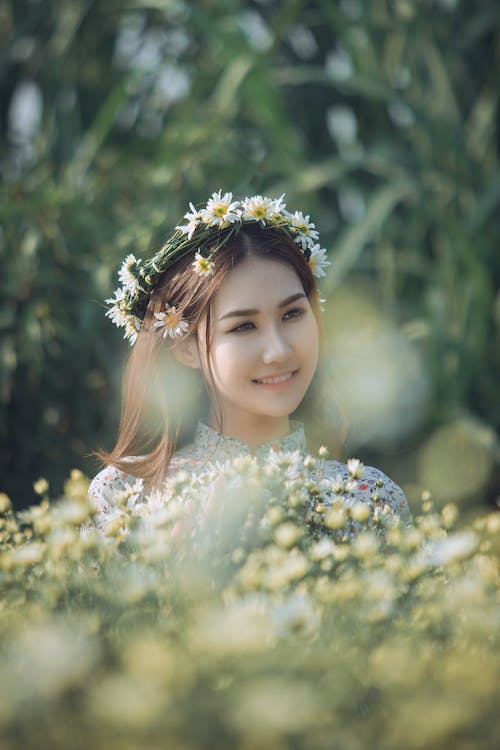 Most flowers are suitable for this type of wreath.
    – Choose fresh flowers from the garden or nature, or buy cut flowers from a florist.
    – Choose the size you want: small (daisy, buttercup…), medium (blueberry, daisy…), or large (hydrangea…).
    – Make sure the stem is long enough (6 to 7 cm).
Tip: you can also get artificial flowers, which you will reuse in another way when the ivy of the wreath has faded.
4. Insert the flowers into the wreath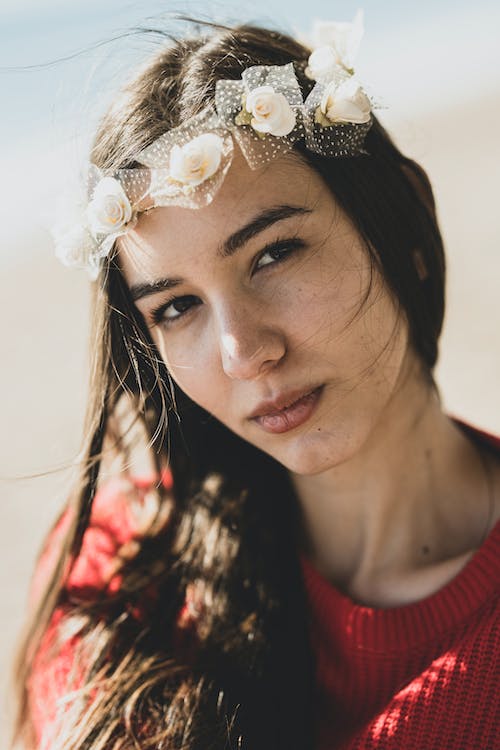 With your choice of flowers, it's time to fill your wreath.
    – Make sure the stems are the right length; trim them to 6 or 7 cm.
    – Remove the thorns if there are any.
Then prick the flowers, one by one, according to your imagination:
    – either all around the wreath;
    – or on the front only.
If you make your wreath a few hours before wearing it, spray it every hour with a little cool water.
Tip: Ivy wreaths last for several days, so you can make them in advance and put fresh flowers on them the same day.
Materials needed to make a wreath
You won't need much if just a string, wire, and pruning shears.
Hope this post is helpful to you. Want some more homemade tips for anything? Check out our convenient list below; we would appreciate you leaving some comments.
More homemade tips here:
– How to Plant Bare-Rooted Plants
– 10 Ideas to Decorate Your Small Balcony
– Best Tips to Motivate Yourself When You Work From Home
– How to Choose the Location of Your Kitchen Sink
– How to Keep Your Brushes and the Remaining Paint in Pot
– Homemade Tips: How to Paint Your Furniture